Your e-reader's Library can store several thousand titles, which are available to be read anywhere, even when you don't have a Wi-Fi connection.
Accessing the Library
From your Vivlio e-reader's homepage you can consult your ebooks by clicking on Library or the corresponding icon.
Your e-reader's Library allows you to access the books on your e-reader, and also to store and organise them as you wish.
Library settings
You can modify your library's display and sorting settings.
Grouping criteria:
All;
Authors;
Genres;
Shelves;
Files;
Formats;
Series.
Grouping results can be displayed in ascending (A-Z) or descending (Z-A) order.
You can also carry out a search using keywords.
Display criteria:
The shortcut menu
If you hold down one of the Library items, a shortcut menu appears. In particular, it allows you to delete a book from the Library.
Search
A search engine is available in the Library to find your books faster.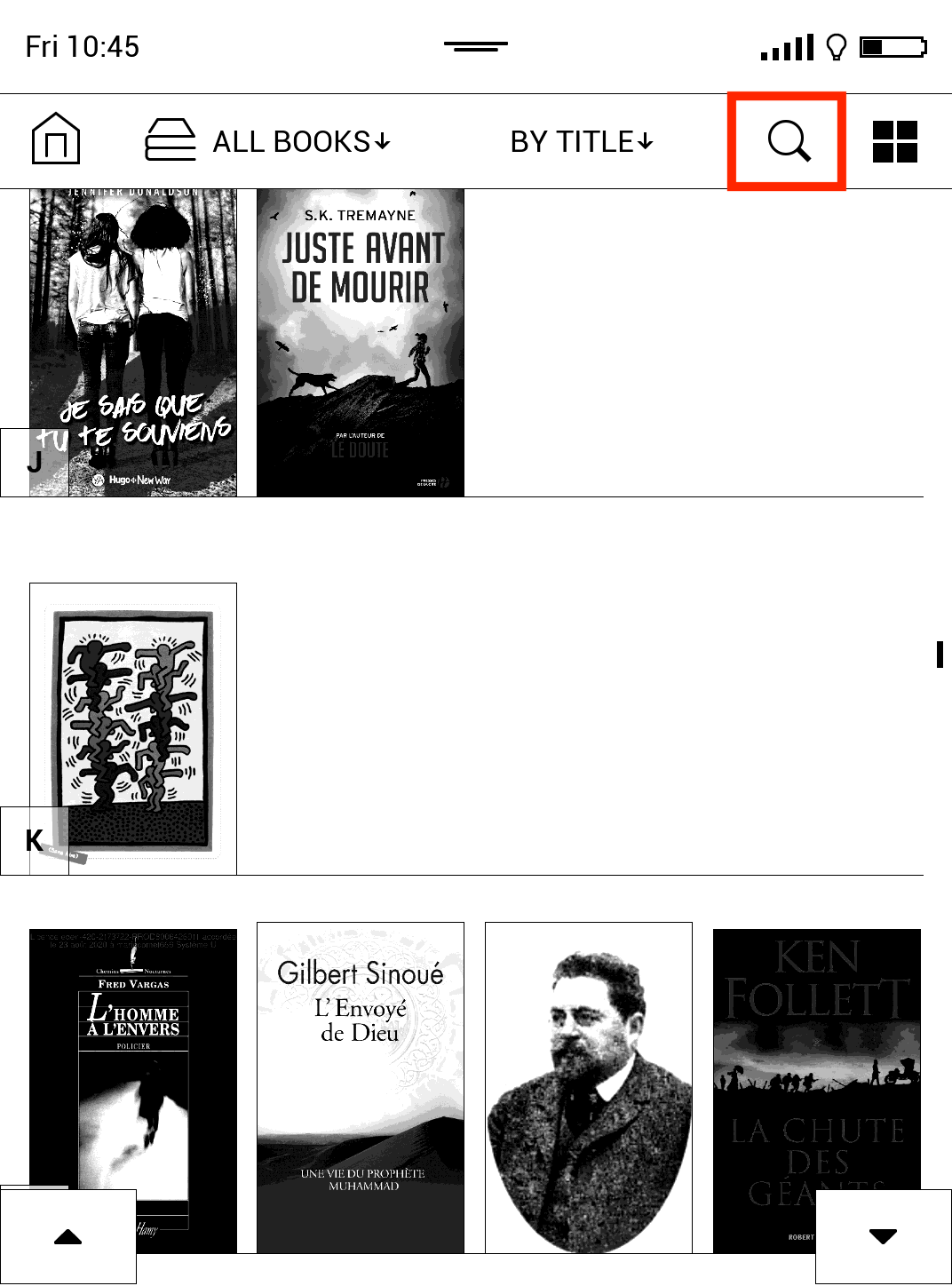 Cloud
If your e-reader has the cloud -version 5.20 or higher -, your ebooks will be automatically synchronized as soon as you log into your customer account in your library.
Your books can then have three statuses:
Book only present on your e-reader
Book present on my My Vivlio cloud and on my e-reader
Book only present on my My Vivlio cloud