Here are the main actions in reading mode: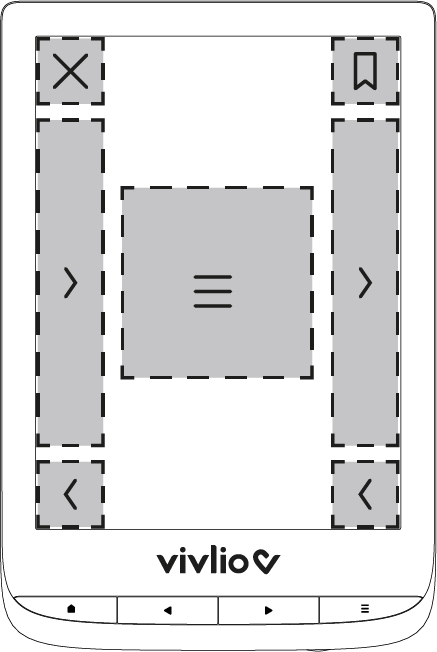 You can also use the physical buttons to navigate on your e-reader.
Description of the buttons from left to right:

Welcome

Back

Next

Menu

Bookmark
To access the features menu of your Vivlio e-reader, press the centre of the screen when you are in reading mode or press the physical button at the bottom right of your e-reader. Then press on the menu in the top right of the screen and then on "Settings". You will then access a menu that allows you to carry out various actions on your text.